Moving into the Cloud - eBook
by icon business media - 24 September, 2018
With cloud computing being used by businesses across all industries and acting as a digital transformation enabler, CIOs must constantly review their cloud computing investments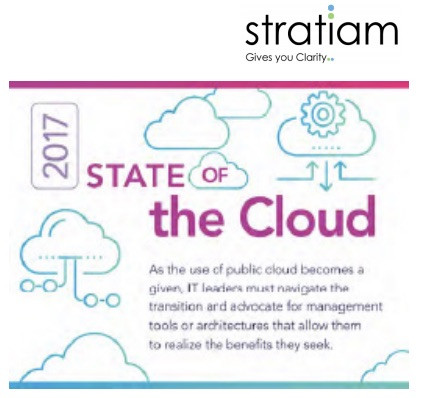 The unstoppable movement to the cloud presents a number of challenges for CIOs. There is so much hype in the market and an almost hysterical enthusiasm for cloud from some parts of the organisation, and a deep mistrust from the more traditional parts of the organisation. How does the CIO balance the need to deliver reliable services, meet their organisation's compliance obligations, and drive innovation whilst controlling costs and remaining suspicious of the cloud? The simple answer is, not easily. The cloud is the latest big evolutionary step in IT. The value proposition is compelling and the growth is undeniable. There has been a lot of interest in cloud services in the last few years, but we are now seeing a huge movement to the cloud.
The offerings are mature, the value proposition is clear…. it's time to act!
The Challenge - It's Hard
Cloud Services are as much a cultural change, as a technology change. The term alone is misused and can be confusing. Public, private, hybrid, which one to choose? The answer is, at the beginning of the journey you shouldn't be thinking about it. You should be considering how you want to deliver IT services to your internal, and external customers. You want to adopt a cloud model which will enable you to be an agile internal service provider who can rapidly, and cost effectively meet the needs of your customers. Once you understand what's important to the business and your IT leaders you can start looking at which model, or most probably models, is most appropriate for your organisation. 
The next challenge you face is, do you want to build the capability to move to the cloud? How many times will you be doing this? Up-skilling your internal teams is an expensive and time consuming undertaking. Also, you cannot learn experience in a class-room. Engaging an outside consultancy will bring the experience and expertise required, but also a fresh look and new ideas to drive the full value that the cloud market has to offer.
The Solution – Create a Cloud Strategy
Create a cloud strategy and execute against it. It really is as simple as that, although frequently more difficult than it should be. The key here is to be clear throughout the strategy creation and execution that transforming an organisation from the legacy delivery model to a cloud model is challenging, but the business benefits to the organisation far outweigh the hard work to get there.
The first thing you need to understand is the business strategy, and what business outcomes are you trying to achieve with the cloud strategy. • Put the goals in the language the business will understand and find exciting • Using IT jargon will turn the business executives cold very quickly • Agree on specific, measurable, achievable, realistic and time-bound goals (SMART)
You need to understand your current state environment. Complete a business, applications and technology landscape assessment and catalogue the results. Discovery – understanding your current state is critical in building the business case, not only for mapping your current costs, but also modelling your future costs. If you don't know what you are moving from, how will you have the confidence to go to the board for your future state budget! A tool-based discovery is key to success here. 
What are your compliance requirements? Do you need to meet PCI, are there data sovereignty requirements, or do you have customers that simply state 'if you want the business you will physically host the infrastructure in country x'. Are there contractual obligations with your customers that may be a barrier to adopting some cloud services? These all have to be understood.
The next step is to build a business case. Mapping and understanding the current spend is vital otherwise how will you prove that the new model will reduce the costs, or at the very least provide a far superior service for the same cost. Make sure you clearly communicate the recoverable costs you will be including in the business case, for some organisations, the concept of opportunity costs can be difficult to understand. "Do I write a cheque for it every month?"no, then it isn't real. This requires education and careful communications. As a note here, do not lead the cloud discussions on a cost cutting exercise only.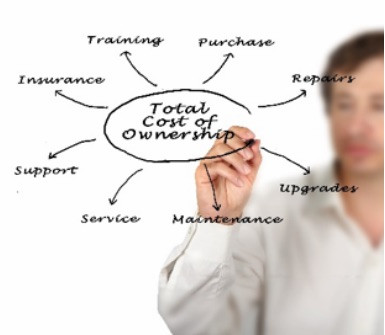 Lead with the value in agility, elasticity, pay-as-go, reliability and breadth of services before promising huge cost reduction. If you have an environment that has been under-invested in for many years, you may find that the cost savings are not as big as you first assumed. Regardless of the environment, the ROI will stand up, but it may take a bit longer than you thought. What you will get is a fit for purpose environment without all the time, effort, cost and risk of designing and building it yourself. The next steps in the business case is to understand what the future state cloud services will cost. Now, depending on the size of the transformation you may be able to use the vendor supplied TCO calculators or you may need to go to an RFI or a combination of both.
As part of the cloud strategy you also need to build a sourcing strategy and consider whether you want to build the capability to manage multiple sup-pliers, or single source. This does not mean you have to use one cloud model or supplier, you could have a single partner managing the relation-ships, commercials and administration whilst you focus on what is important to you. There are options, and each must be assessed.
Once you have the cloud strategy and the business case, the next step is senior executive sponsorship. Without senior sponsorship from the very top you will either not get started, or even worse partially execute the strategy. You will also need buy-in from the IT leadership and their lead techs, building a network of change agents will help you propagate the value proposition and support the transformation.
You have your strategy – what next?
This really depends on the size, complexity, procurement processes and of course cost of the transformation.
For many organisations a balanced portfolio of services is required. Not all organisations are ready to leap into the public cloud with all their services, but if you partner with the right supplier, you can ease the journey to the cloud and still realise great value and benefits. Most tier one global data centre providers will offer their own cloud services which, whilst nowhere near as feature rich as the big three (AWS, Microsoft and Google), the price point is compelling for the simpler use cases and offer the same pay-as-you-go commercial models. Now, I am not saying the big three do not have great products, services and pricing models, far from it. However, I advise an analysis of your requirements on a service-by-service and application-by-application basis before making the choice. Yes, AWS (as an example) platform breadth, agility, global foot-print, the pace of innovation and cost savings are extremely compelling and must be included in every assessment, however, there are also very powerful on premise solution that offer all the core benefits of the cloud model, but hosted in your own facilities.
The message here is, there is not one size fits all.
You will find the act of creating the strategy will educate many within your organisation and break down some of the barriers to cloud adoption. A clear actionable strategy will pave the way and a solid business case will get the attention of the budget holders. 
So, How to Start
You are not going to be creating a cloud strategy every couple of months or architecting an organisational transformation to adopt this new model. More than half of enterprises are engaging with external consultancies to help create and drive a cloud strategy. It can be challenging to sell the concept to your board. You need to prove to your senior executives you know exactly what you are doing, buying in the experience and expertise is going to be the difference between success and failure. As part of the strategy engagement, the consultancy must work with you and empower and train your teams. You do not, however, need to invest heavily in building the internal capability to build the strategy from scratch.
Five Steps to STOP a Cloud Meltdown
The five key steps to ensure your cloud transformation is a success and not another IT project which over-runs and does not deliver the desired business outcomes. Remember, "Cloud" is not a place or product, it's a way to deliver IT services. Those organisations that lead and take ownership of the cloud will succeed, the others will be left behind.
Step 1 - Cloud Strategy
Agree on the desired outcomes, detail cloud benefits, mitigate risk, and create a roadmap of cloud projects. Be sure to include SMART (Specific, Measurable, Attainable, Realistic, Timely) metrics to measure your performance and demonstrate success. At all times your goals must underpin the business strategy. 
Step 2 - Discovery
Evaluate the current state, including business processes, policies, IT services, application and infrastructure landscape. A full compliance and security assessment is critical. Complete a cloud readiness assessment and set priorities using readiness to value as a guide. 
Step 3 - Sourcing Strategy
Cloud does not mean everything must go into a Public Cloud. There are options for public, private and hybrid clouds. In addition, you need to plan for failure, so a multi-cloud approach may be appropriate. You need a clear strategy for negotiating with your cloud partners. Remember, moving to the cloud does not mean all your on premise infrastructure will disappear, be sure to include this in your strategy.
Step 4 - Business Case
Creating a compelling business case for the decision makers in the organisation is the only way to be sure you will get the funding and support you need for a successful transformation. Finance must be part of the team and accurate modelling of current and future costs will ease the path to approval. Provide a full TCO and ROI model. Create a 'do nothing' to clearly demonstrate the value of the project, i.e. the value above the cur-rent state. 

Step 5 - Executive Sponsorship
Disruptive game changers require vision and leadership from the top of the organisation. It's far too easy to fall back to the 'way we have always done it'. 
Application Performance Management (APM)
Once you transform your business, you need to see, manage and understand the application environment and how it changes with new roll outs and shifting customer requirements as well as what is impacting your end users' experience. With distributed applications becoming the norm and more and more service components being hosted in the cloud planning for expansion (geographical or service offerings) requires navigating an increasingly complex web of interdependencies and technologies.
Full end-to-end visibility and analytics of your applications and the services those applications deliver is essential regardless of where those applications reside. 

Deep insight into the application performance and user experience is essential
Baseline - understand the application performance before the migration and identify any bottlenecks. Applications can be re-mediated during the migration which will require planning. In addition, base-lining the performance is the only way to accurately demonstrate you are providing the same, or better services in the cloud.
During the Migration – you will need insight into the application performance and user experience during the migration. If either start to drop, then you need to address it immediately and where and when it occurred will save you countless (expensive) hours and delay.

Communications
A good communication plan will provide the structure to keep your stakeholders informed and engaged. It's important to manage risks and issues, it's just as important (or more!) to communicate the successes to retain the executive sponsorship and demonstrate value.
Create a structured plan including communication mode, frequency, level/type of detail and delivery. Many cloud transformation projects fail due to poor communications. It is easy to defer this activity when there are multiple conflicting priorities, however be warned, keep everyone engaged and provide early visibility of issues and successes.
Conclusion
The goal is to be a strategic partner to the business and change the focus from 'business as usual' to working to support growth through innovation. Understand the desired outcomes, set your goals, create a strategy, get executive sponsorship and execute.
Maintain course
Be ready to do battle
Focus on the vision
Communicate up and down the wins!
Deliver against your cloud strategy and you will realise the huge advantages of the cloud model has to offer. Remove complexities to enable inno-vation and become a fast, flexible and cost-effective partner to your business.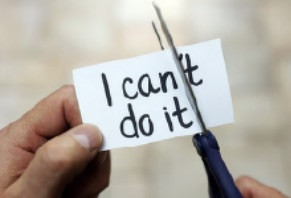 CONTACT US
T: 0845 226 4167
E: contact@intergence.com
Copyright 2018 - Intergence Systems Limited